~BEST DRY-CLEANING IN TOWN~Laundromat
Located in the heart of Jerusalem, only steps from the Ben Yehuda Promenade and King George and Jaffa Streets, ZOHAR CLEANERS is your one-stop-shop for all your laundry and dry cleaning needs. Family owned and operated since 1940, we pride ourselves on over 70 years of quality service Laundromat.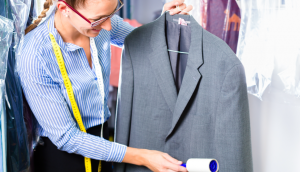 We offer the following exceptional services:
Laundry
Dry Cleaning & Press
Stain Removal
Wedding and Evening Gown Cleaning
Suit and Tie Cleaning
Winter Coat Cleaning
Tallit Cleaning
Curtain Cleaning
Carpet CleaningLaundromat
We offer FREE pickup and delivery regardless of whether you're a guest or tourist at one of the many city hotels, a yeshiva or seminary student, or are one of our local residents.
We also offer SAME DAY EXPRESS SERVICE.
ZOHAR CLEANERS are fast, reliable and offer the best prices in town. Your satisfaction is GUARANTEED!
Please call 02 538-4217 to schedule a pickup today!
9 Strauss Street, Jerusalem
Researching On A Guide Book About Laundry In Jerusalem
Carrying out research for a review on various guide books is sometimes tedious and stressful. A review for a guide book titled laundry in Jerusalem would entail a lot of research by the author. The author can pay a visit to any Laundromat in Jerusalem and pick up any information that may help in compiling the piece.
Guide books are written so as to help people who do not know how to go about something or somewhere. They guide the person along like a helping hand that is offered to a blind person crossing the street. They offer instructions and directions on how to carry out whatever activities that they may be talking about.
If one wants to write about how to carry out laundry activities in the city of Jerusalem, it would be pertinent for them to carry out extensive research on the same issue. The research would include holding interviews with various people who run the launderettes and the machines in it such as the supervisors and the machine repair companies. It would have to be very informative and carry relevant information that may help a person in need.
The book may be helpful not only